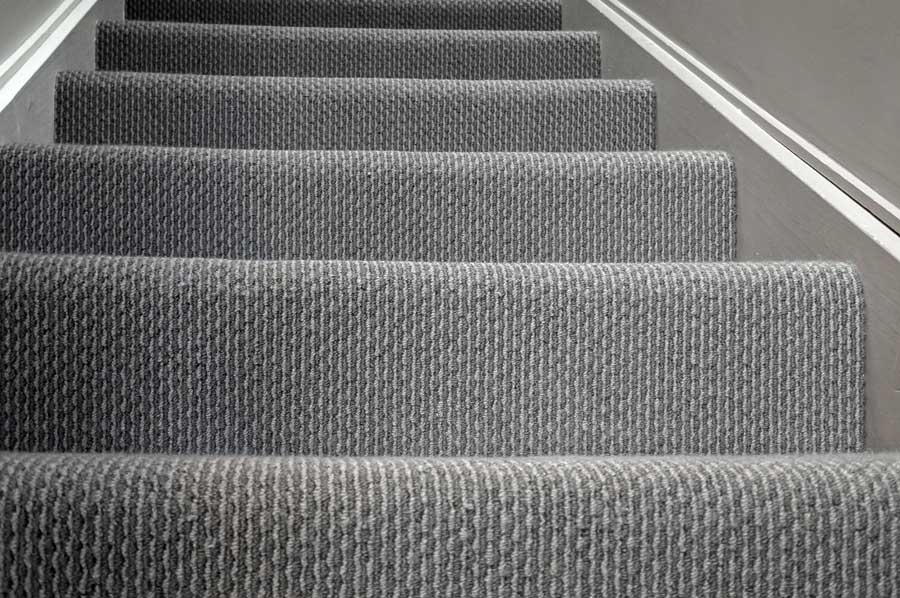 Let's say that you just got your new carpet installed a few years or months ago, and suddenly you notice that there are these interesting wrinkles in the stairs that make you feel dizzy from their movement. What could be the cause of this kind of situation? Can you ever get it fixed?
The Guilty Party
It is a known fact that carpets expand, contract, and can develop wrinkles from frequent foot traffic. Carpet installers often make the mistake of stretching the carpet only vertically up the stairs and forget to stretch it to the width of the stairs. The stair carpet may lay flat initially from being stretched in only one direction, but over time the carpet shifts from use, and loses its setting.
Maybe the problem is the carpet?
It has sometimes occurred that the carpet is the sole cause of the carpet wrinkles, but it rarely happens. The typical cause of a defective carpet is a weak latex backing that is not capable of holding a stretch. If the likely cause is actually the carpet itself, the manufacturer should be contacted so that a professional can come and assess the damage. If he finds that the defect of the carpet is the issue, then the only problem would be in any other parts of the house that have the same carpet.
What actions can be taken?
Typically, a power stretcher can fix the issue of staircase wrinkles. A capped stairs tack strip will need installation on both sides of each stair, and the proper stretching for both directions can be finished. If they are waterfall stairs that are not capped over the lip of the stairs, then there is nothing to install or staple to the riser (a vertical component in between each trend) part of the stair. The technician can make the best attempt to stretch it, but usually only the horizontal tread can be guaranteed, and the riser cannot.
Usually, initial installations can be very expensive and can cause much frustration when any wrinkles develop. The good thing is, many customers are able to get a reasonable price with an attached guarantee for the stair repair. For now, you no longer will have fear of the cascading waves on the staircase.
You can contact Carpet Stretch & Rescue for any carpet stretching evaluation big or small! Our technicians maintain the latest tools and techniques in order toprovidethe highest quality repairs with results that will last. Take a look at our Before and After Gallery to see some of the results we have accomplished.
By Carpet Stretch and Rescue 3-11-2021