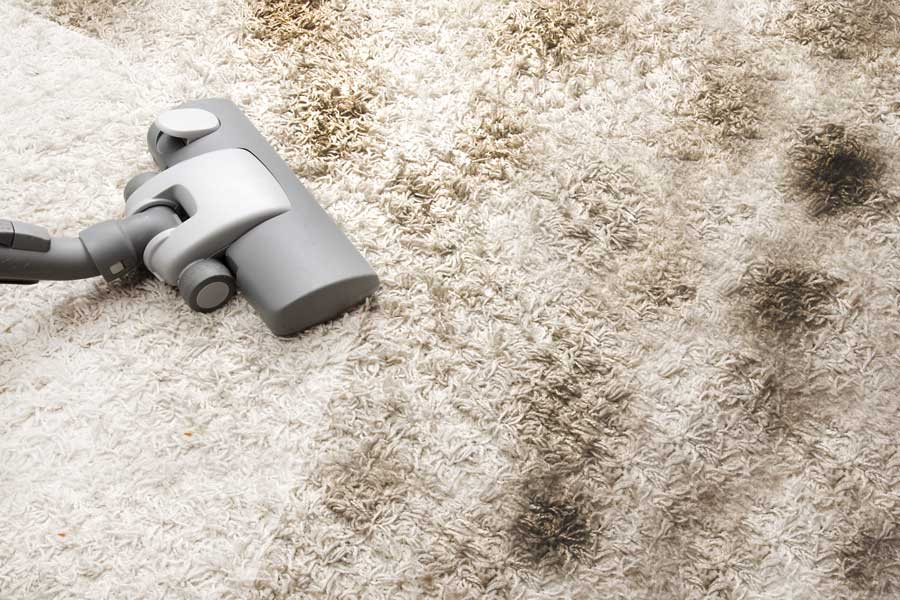 There are many benefits to having carpet. It's a great insulator and it just downright feels nice to walk on. When you get fresh, new carpet it can really make a room feel warm and no doubt you want to keep it that way. That is why Carpet Stretch and Rescue wants to provide you with some easy solutions to a few common carpet ailments.
Indentations
Depressions and indentations are often caused by heavy furniture. An easy way to avoid this from happening is to slip plastic glides underneath the legs of your furniture. In addition to this, moving your furniture over a few inches every few months will keep those pesky dips away for good.
Shedding
Shedding carpet is a common complaint among homeowners. Shedding in your new carpet is simply caused by loose fibers. You should not be too concerned about this since the shedding will stop after the loose tufts are vacuumed up.
Filtration Soiling
If you notice dark grey lines on your carpet, this is most likely filtration soiling. This is caused when dirt and air pollutants are forced to pass through your carpet due to poor ventilation. To keep the problem from reoccurring, you may want to have your HVAC system serviced. As for the stains on your carpet, hiring a professional carpet cleaning company will be your best bet.
Fading
Several factors can cause the colors in your carpet to fade. From sun bleach to regular bleach. Be careful not to use household cleaners that are known to affect your carpet color. If you are getting new carpet installed, be sure to ask your installers about fade resistant options.
Sprouting
If you ever notice a bit of yarn rising above your natural carpet line, this is not uncommon. It may happen from time to time but try to resist tugging on it. Instead, use a pair of scissors to snip it off.
Carpet Buckling
Poor carpet installation or high humidity levels can leave your carpet with ripples and buckles. If that is the situation you find yourself in, call Carpet Stretch and Rescue today! We specialize in carpet stretching and only use high powered equipment to get the job done right. Do not settle for tripping over frustrating carpet wrinkles anymore. Let us help you!
By Carpet Stretch and Rescue 11-25-2019