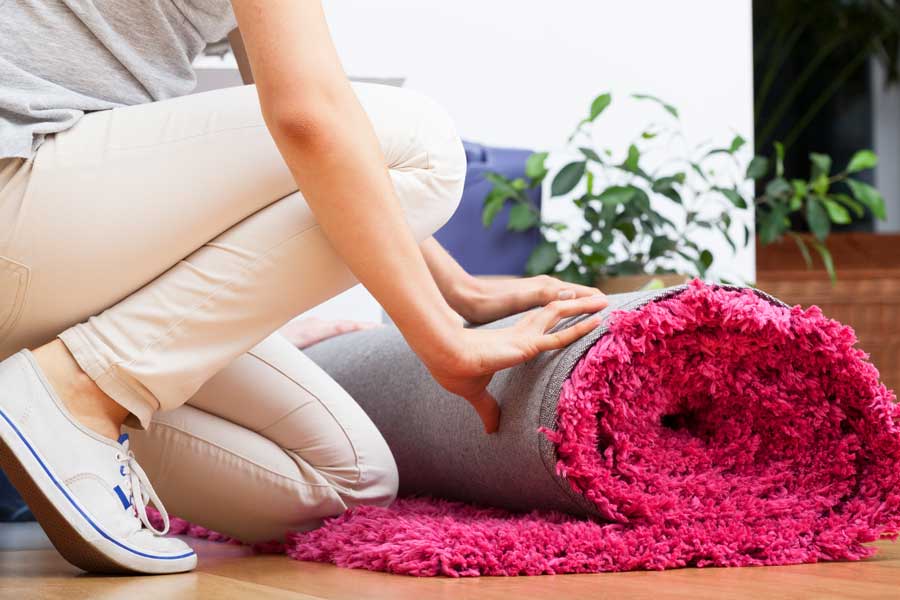 The best way to add warmth, texture and color to a room is by incorporating an area rug. But the problem with area rugs is that they are costly. Some large and high-quality rugs can cost you thousands of dollars. But that doesn't mean you can't have a beautiful rug in your house.
An attractive and affordable solution would be to use a remnant piece of carpet to make your own area rug. But you can also purchase discounted remnant pieces from carpet suppliers if you don't have any.
Measure
The first thing that you will need to do is get the measurements of the area you want the rug to cover. After getting all the measurements, you can then head down to any home improvement store or carpet store to get the carpet remnant of your choice.
Trim
After getting your remnant home, the next thing you would want to do is to trim it to make it look neat. You can use a dark marker with a straight edge to mark where you want to trim. Get a very sharp knife and cut along the guiding marks. Ensure you place something underneath the carpet to avoid damaging the floor or table. Check the carpet to see ensure that all edges are straight and look good.
Bind
The next thing is to put a binding layer below the piece of carpet. Turn the carpet over and put the binding strip on the backing. Begin from the middle part and gradually smooth it out towards the edges. After covering the entire piece, trip off the extra binding strip.
Seal
The last step is to seal all edges. The best way to do this is with the help of hot glue. Use a hot glue gun to pipe a small consistent bead. Pinch the carpet pile with the binding layer together using your fingers for some time until the glue dries up. Repeat the whole process till you cover the whole perimeter of the rug.
And just like that, you will have made your beautiful rug using remnant carpet pieces. If you master this process, then you will be able to play around with several other things like dressing other rugs to give them new looks.
When the time comes and you need your carpets repaired, reach out to your expert friends here at Carpet Stretch and Rescue!
By Carpet Stretch and Rescue 5-4-2022