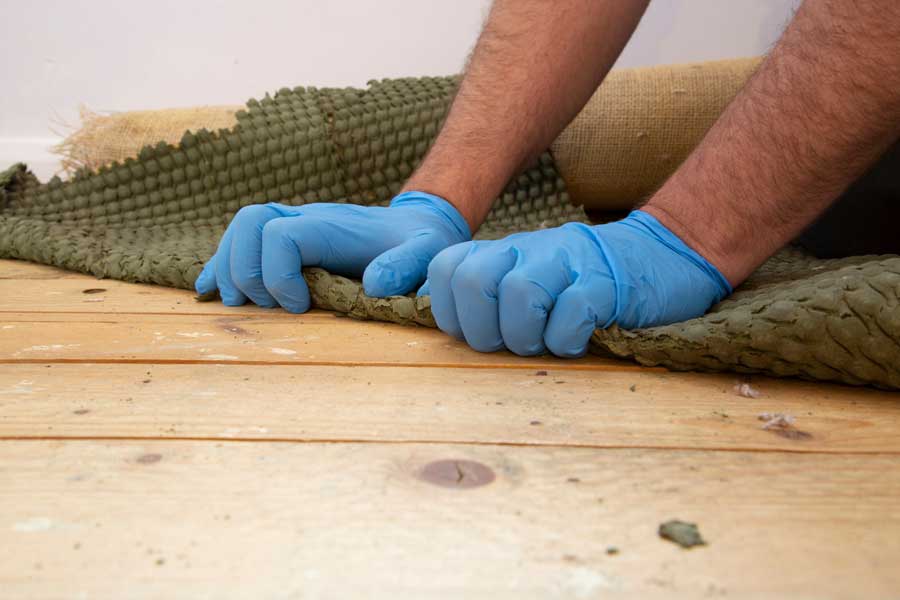 Carpet Stretch and Rescue strives to ensure that our clients get the best value for their money when dealing with their carpets. A damaged carpet can easily be repaired and does not require replacement. However, if the damage is too great to be repaired, then replacement is likely the best solution. If you want to save a little money on your carpet replacement, removing the old carpeting yourself is a great way to do that. And thankfully, removing carpet on your own is an easy task to complete. Here's what you need to do.
Get Rid of Molding
Use a putty knife or pry bar to remove any trims or moldings under which your carpet was installed. The trims or moldings can be installed with the new carpet if they are still in good condition.
Cut The Carpet into Manageable Pieces
Once the moldings and trims are out of the way, you can begin the process of removing your carpet. Use a sharp tool, such as a box cutter, to cut the carpet into manageable pieces. Make sure the carpet is cut through till the padding.
Remove the Carpet
With the carpet cut into manageable pieces, pull the carpet away from the tack strips. Set the carpet pieces aside carefully before putting them into a heavy-duty garbage bag to be disposed of. You can keep some of the pieces for use in certain situations, such as using them under your vehicle for traction when stuck.
Get Rid of the Tack Strips
Tack strips are boards with nails sticking out along the perimeter wall designed to hold the carpet in place. To avoid any injuries, use protective gloves because the nails are usually very sharp. Protective eyewear is also recommended during the removal process. Use a pry bar to easily separate the tack strips from the subfloor. You can then get rid of the tack strip by carefully disposing of them.
And there you have it! A quick and easy guide to removing carpet.
By Carpet Stretch and Rescue 11-3-2022